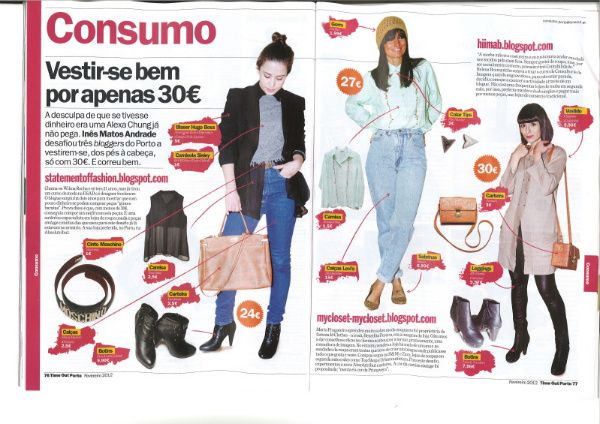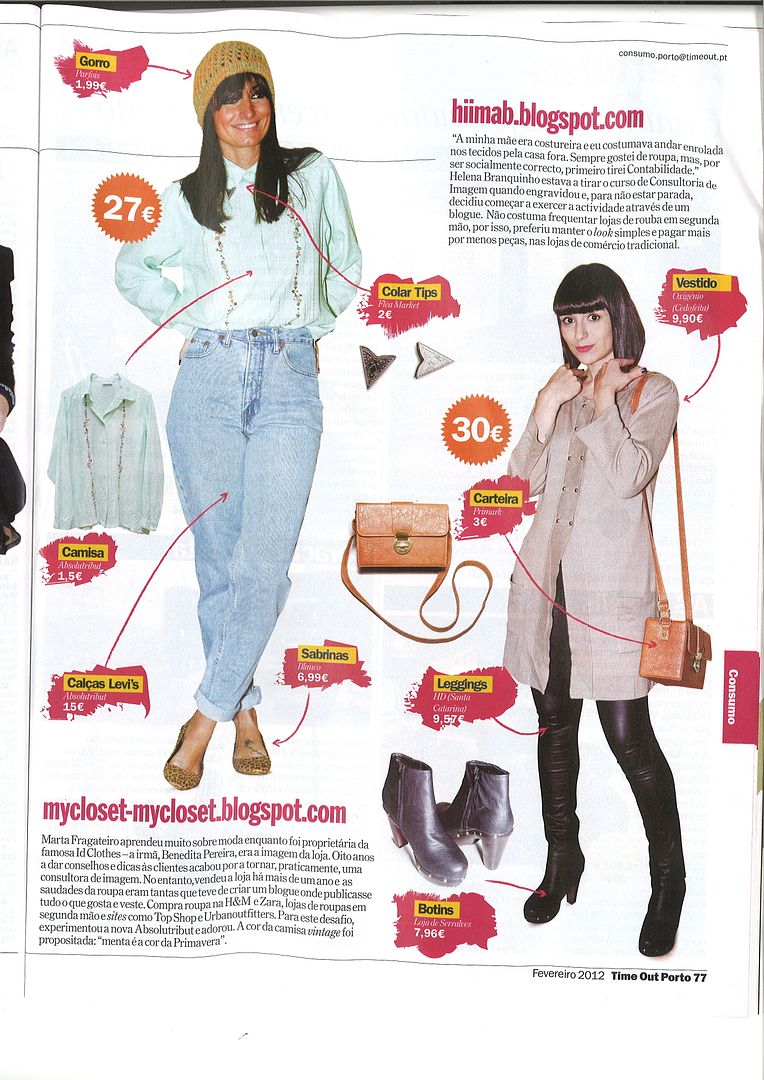 My Closet for the 1st time at Time Out Porto! I was invited to participate in a challenge:
buying a whole outfit for only 30€! What do you think? It turned out pretty cool, right?
Below you can find the unofficial pics!
I'll translate the text for my foreign followers! :)
"Marta Fragateiro learned a lot about fashion while she owned the famous iD Clothes store - her sister, Benedita Pereira (actress), was the store's image. Eight years giving advice and tips to the clients turned her, pratically,into a fashion adviser. However, she sold the store more than a year ago and as she was missing fashion so much, she decided to create a blog where she can post everything she likes and wears. She buys clothes at H&M and Zara, vintage stores and websites like Topshop and Urban Outfitters. For this challenge, she tried the new store Absolutribut and loved it. The color of the vintage shirt was intentional: "mint is this Spring's color"."