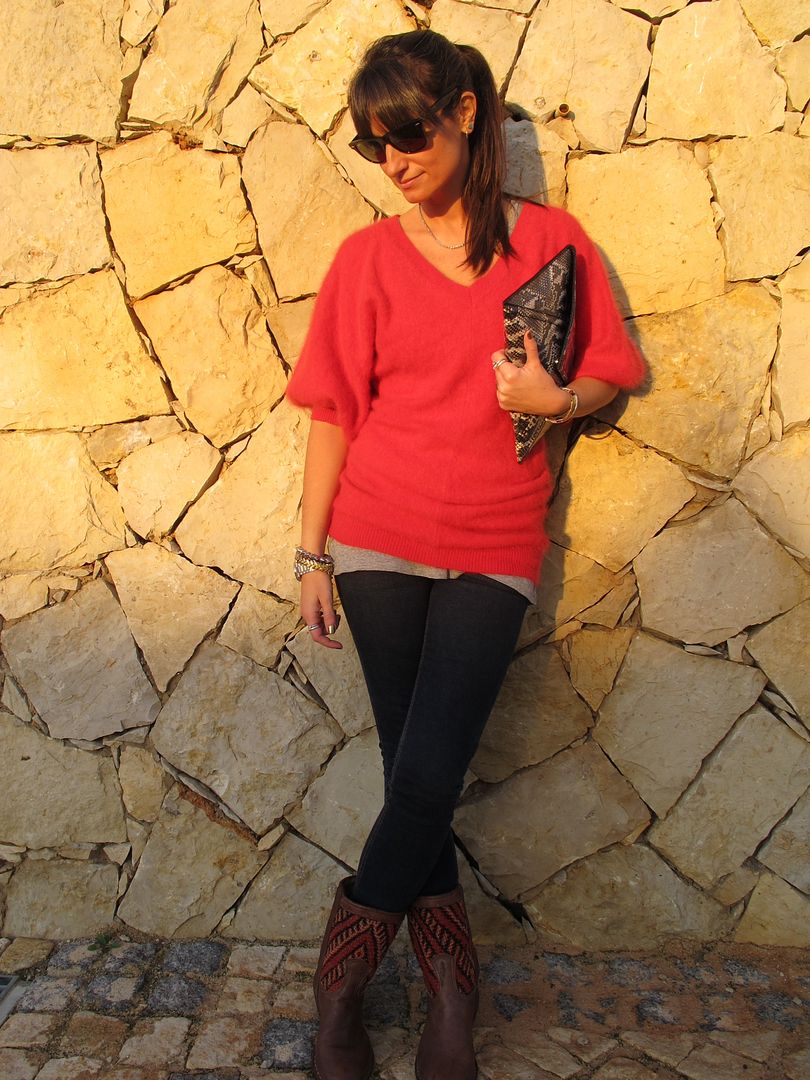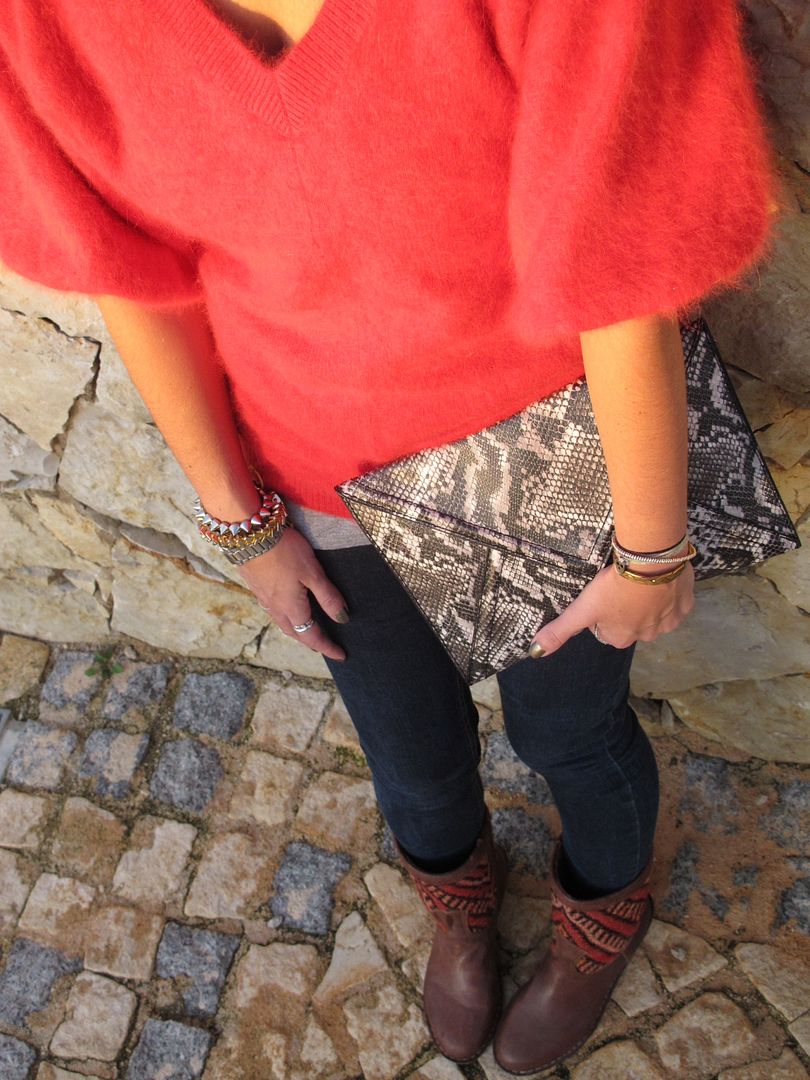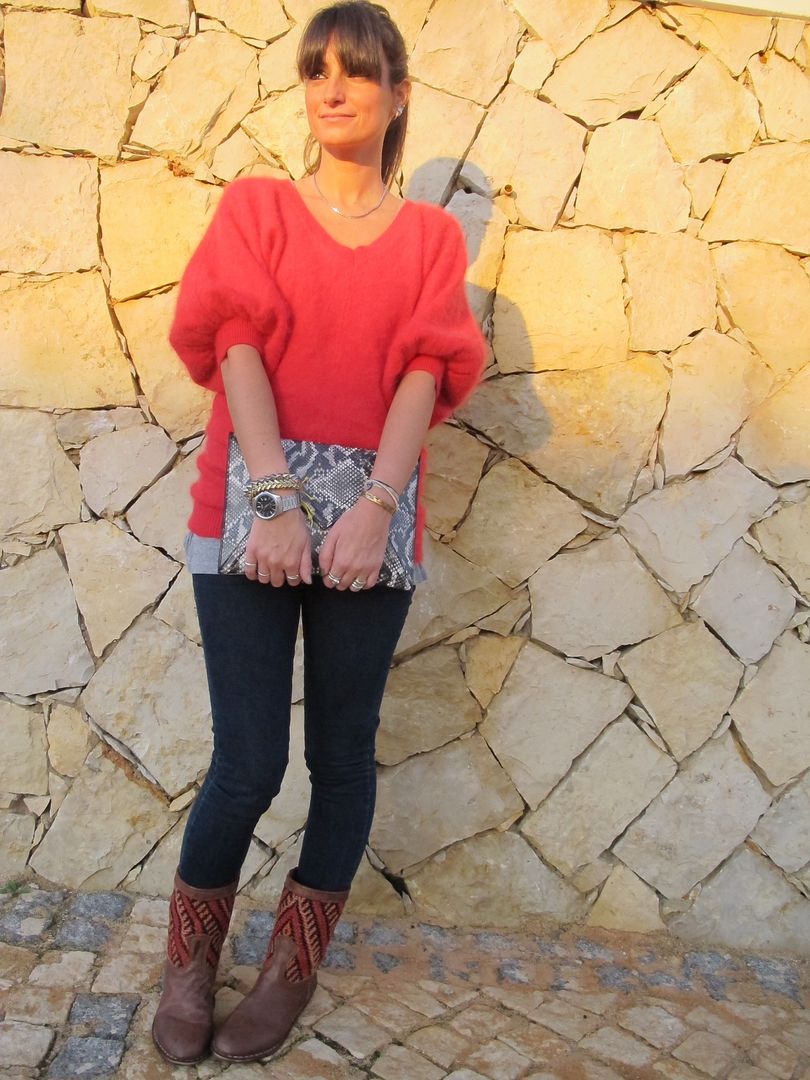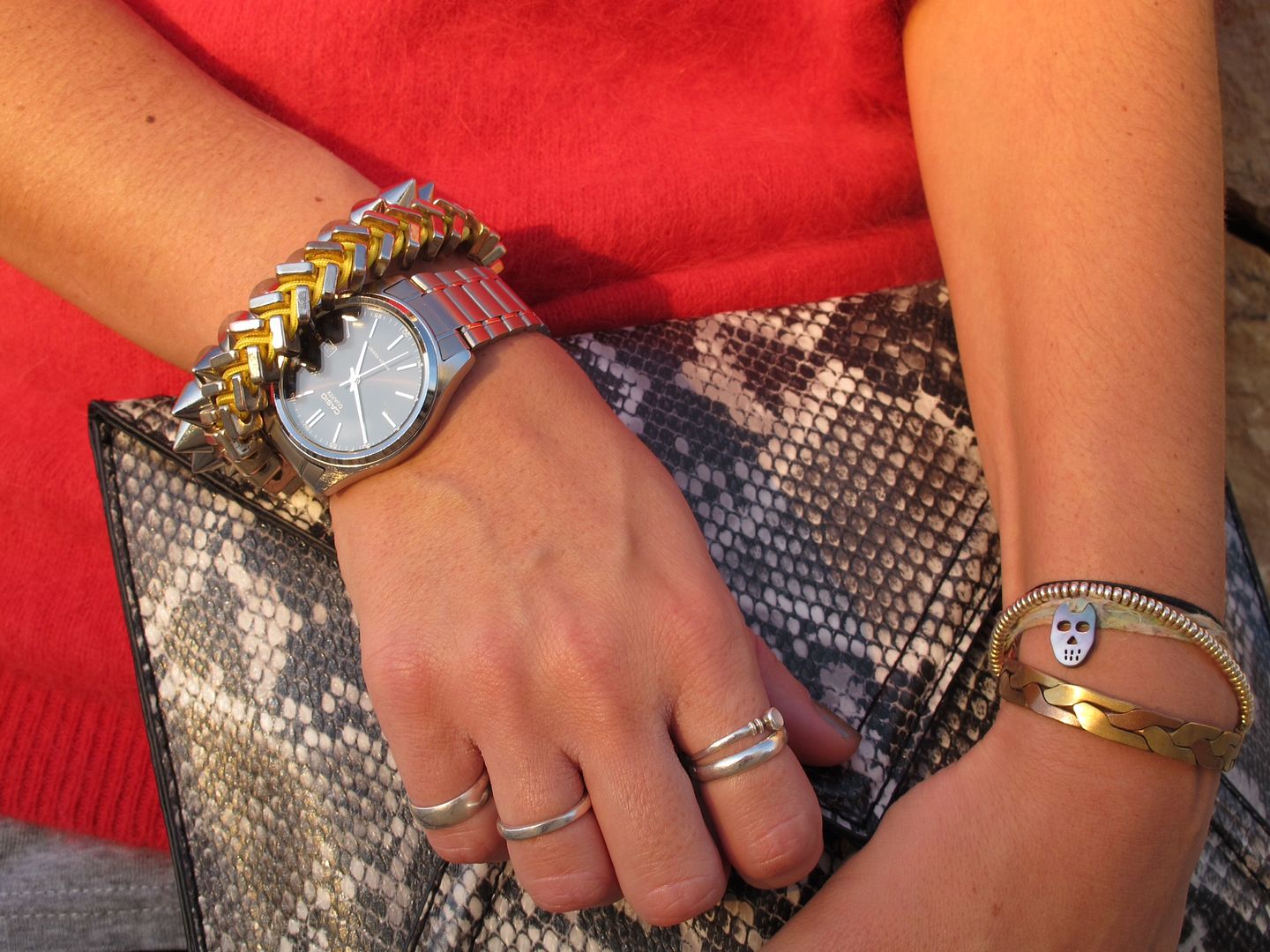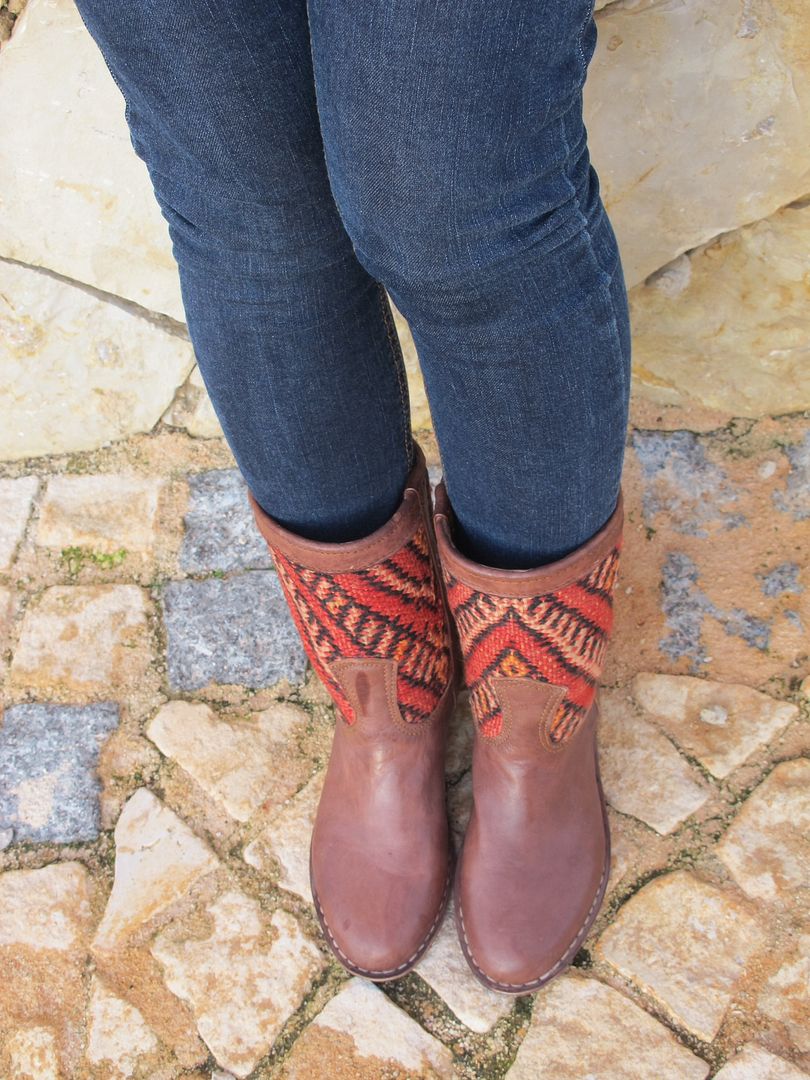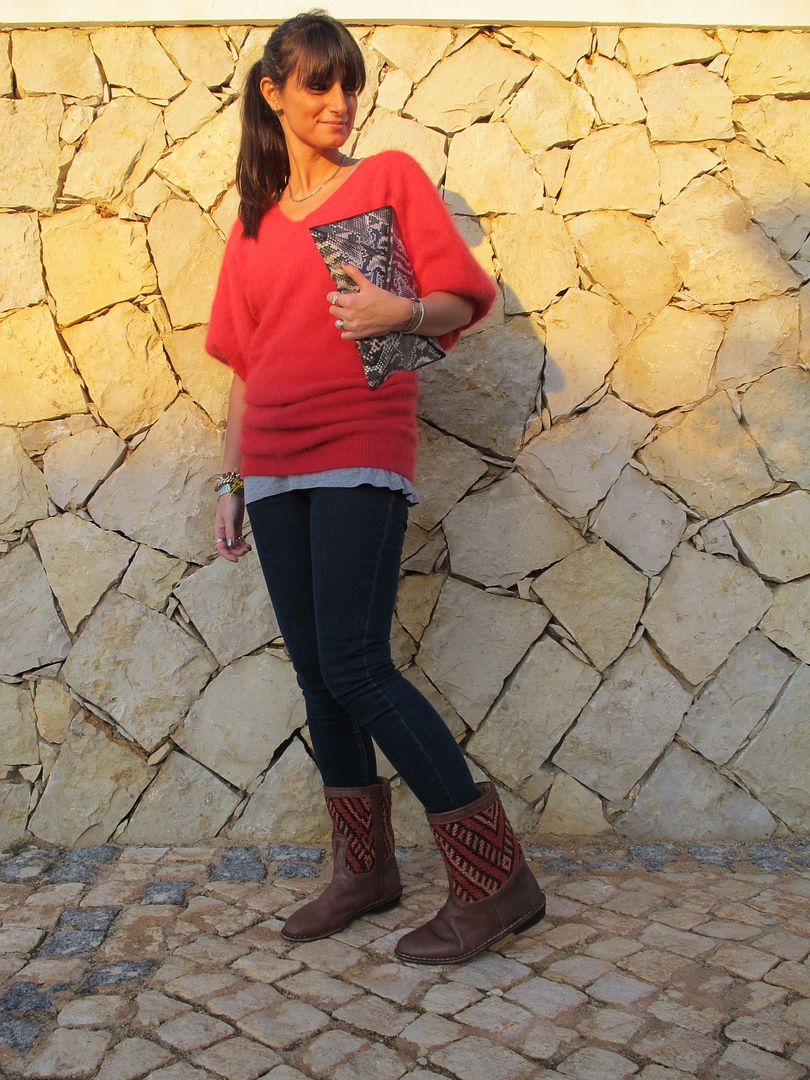 I've always loved to wear red during the Winter!
I guess it gives a healthy look to your skin,in contrast with beige, pearl or any kind
of pale colors.
Although this season I'm not that much into red tones (I had too much of them last year),
I found this amazing fluffy jumper I had since the time I owned iD Clothes.
It's from one of my favorite french brands:
Les Petites
.
Skinny Jeans - Primark
Boots - Marrakech Souks
Clutch - H&M
Bracelets -
Forever21
Follow me with
Bloglovin
Pics by Tiago Fragateiro